ONLINE
Fitness & NUTRITION
COACHING  by 
Vicky Garcia
Now offering a 90 day effective, cost-sensible approach to
 

Personal Training, Nutrition and Lifestyle Coaching.
You will work privately with me everywhere you go!!!
Vicky's Virtual Trainer is the most comprehensive fitness database in the world with over 5,600 exercise video illustrations. It contains the largest library of exercise images & videos, the most challenging workouts across all disciplines, access to  a complete set of every fitness tool, calculator and tracking features available.
I personally use these cutting edge features via mobile app, screen-share and phone to evaluate your progress LIVE. My expertise and accountability system will keep you on the Fast Track towards your health and fitness goals!
Whether you're a total novice or a seasoned athlete, my Online Fitness & Nutrition Program will change your fitness lifestyle and the way you work out. With state-of-the-art technology and best-in-class content, Vicky Garcia's Online Fitness App delivers the results that you are looking for.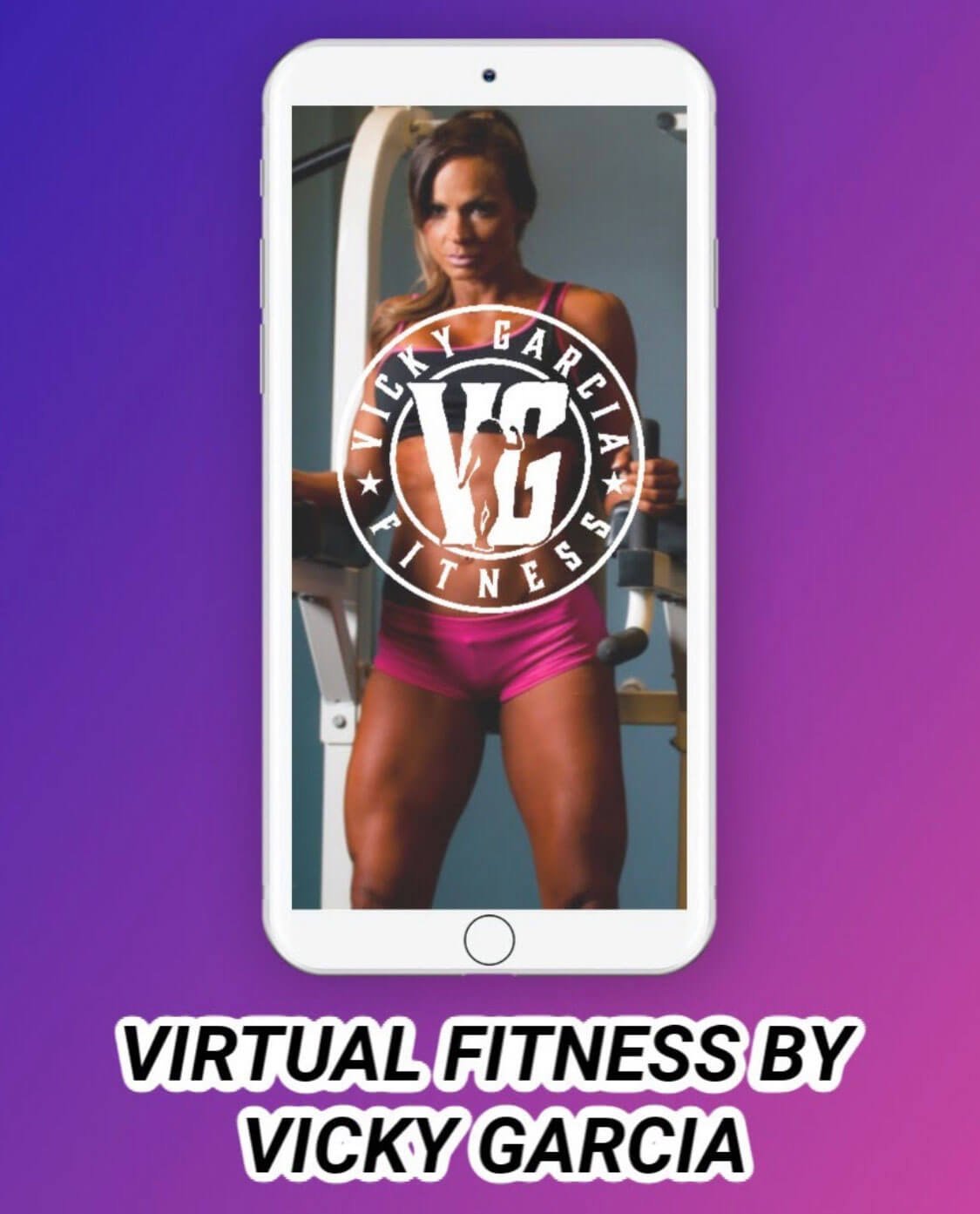 GET ACCES TO YOUR Customized Workouts ANYTIME/ANYWHERE WITH MY FITNESS APP
This 90 Day Program includes the right balance of strength training/ nutrition  and/or cardiovascular training. I create each program specifically to meet your needs, goals, and ability level to help you get results. I design these workouts just for you!.
90 days of customized workouts growing with your progress– they do too!
Initial Fitness Analysis / Assessment to determinate your start point
Personalized Fitness Programming by my fitness app with Workout Video Demos/ Personalized Workouts calendar / recommended cardio protocol
Programs are provided on an ongoing monthly basis.
Weekly Check-ins (Weight/Measurements/ Progress Picture)
I will be your Personal Coach to answer your questions and keep you on track through my app 8am-7pm)
Assisting you create a healthier lifestyle and meet your personal goals is my training mission.
Choose a goal and location  to get started on the workout that's right for you from my mobile app!
Delicious and nutritions recipes and helpful videos are included in this 90 days plan as I guide through a healthful way of Flexible Eating Protocols— not dieting, I will teach you the value of the food you enjoy the most so you can follow it for the rest of your life……(Habits Changes)
Personalized Macronutrient/Meal Plans
Personalized Grocery List
Fun Recipes  
Macros Personalized To Your Goals
Supplement Advice and Discounts 
Daily consultation/motivation
Weekly Meal Log Coaching (myFitnessPal)
Unlimited messages to answer any questions (through my app 8am-7pm)
Online Fitness & Nutrition Coaching
3 Month Minimum Commitment

Basic/Complete Initial consultation to assess fitness level and personal goals

Weekly Check ins. (App)

1 Complete Fitness Evaluation (Weight/Before & After Picture) after 4 weeks to track progress

Personalized Fitness Programming by Fitness App with Workout Video Demos/ Personalized Workouts calendar / Recommended Cardio Protocol

Personalized Macronutrient/Meal Plans

(1st week) daily Meal Log Coaching (myFitnessPal) + 1 weekly for the rest weeks of the program.

Personalized Grocery List

Nutrition guidance/ Personalized Nutrition guidance and support.

24/7 access to ME via APP2

Unlimited txt questions. (APP) 8am -7pm.

BONUSES:

Supplement Discount

Flexible Eating Nutritional Ebook Download

Special Discount on Reebok
+ Customized Nutrition
Plans &
Coaching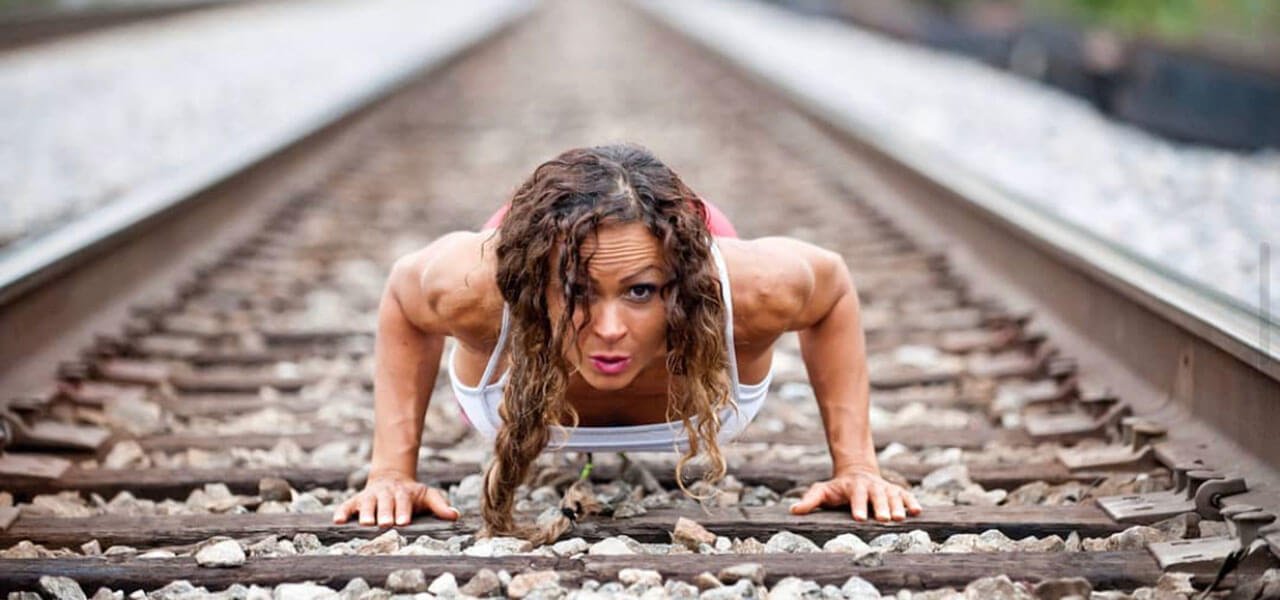 BONUS!
I'll also educate you on the best food sources to prioritize and how to incorporate balance into your lifestyle so that you never feel restricted! It's about having a great relationship with food for your entire lifetime!
*ITS NOT A DIET*
Custom Macros:
You will also receive a custom set of macronutrients (Protein/Carbs/Fats) for your nutrition that is, once again, based on your current physical activity, goals, and body. This is also referred to as FLEXIBLE EATING because I believe it is the most sustainable, long term Lifestyle Change!
I will also keep you motivated with fun healthy recipes and I'll provide you with a Grocery List to help you with the right ingredients/ products.
You are here for me to teach you how to eat, rather than what to eat! The focus is on nutritional education so you can understand and manipulate the foods to your tastes and likes within your calorie and macro target.
Let's arrange a phone call to discuss your goals and motivation. Then we can determine if you are a good fit for my program.
Affiliations
Please click each image to be taken to my affiliates websites.